Meet The San Diego Design Group Team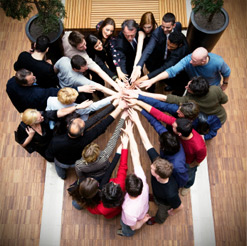 San Diego Design Group, is a San Diego area Design/Drafting & Interior Design firm, specializing in both residential & commercial design, cadd construction plans, kitchen & bathroom design, office interior design, health care design, night clubs, coffee houses, university dormitory design and hospitality designs, as well as interior decorating in the greater San Diego areas.Our team also offers permit assistance. We'll take your plans & walk them through the Permit process! Our professional Design Team will assist in the preparation & submittal of all your construction documents. The San Diego Design Group offers the most comprehensive Design services in the San Diego area. Our Design Team serves both the Residential & Commercial clients, with extensive knowledge & experience in both areas. The diversity of our staff will allow you to accomplish your goals with ease! Please feel free to call our Design Team Toll Free (619) 684-3844 & set up a free consultation. Our professional design staff will work with you to thoroughly understand your needs and style and will develop the perfect design just for you.


Marc B. Director of Operations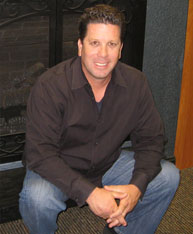 As Director of operations, Marc's main responsibility has been to build San Diego's most diverse collaborative Design Team, who will be able to serve a wide variety of Design styles & offer a wide variety of Design services. Marc's day to day responsibilities vary from meeting with the Designers, making sure projects are running smoothly to the online marketing presence & meeting with clients to discuss new projects. Marc says that the key to SDDG's success comes from our vast experienced Design team & offering our clients everything from the initial Building design, to complete construction documents & permit assistance. Marc's passion for Design is backed by a solid foundation in the actual construction process. With over 20 years of hands on Construction experience. Marc understands that a happy client starts with a great design, which comes from listening to the client, hearing what they're saying, even what they are not saying & transferring that onto paper.


Ramon B. General Manager Southern California. Master Designer/Draftsman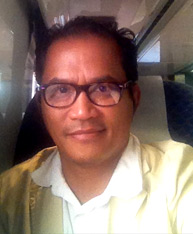 Ramon is a Filipino-American originally from the East coast where he graduated from The University of Pennsylvania having studied Design and Psych-sociology. From there, Ramon went on to serve his country in the US Army where he spent his deployment in Europe for 5 years.

Following his tour of duty, he stayed in Germany for another 5 years during which he continued his studies in design, particularly in Commercial Retail design. He returned to the States, worked as a designer & draftsman for various Architectural firms, including Gould-Evans and ODG, the original concept designers of Urban Outfitters and Anthropology. He is now the General Manager of all the Southern California Design Groups. He continues to be very enthusiastic about his work with the San Diego Design Group



Ray , Master Designer/Draftsman 讲中文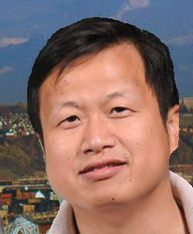 Ray offers excellent Design & Drafting skills as well as Permit Processing for all Residential & Commercial projects. He prides himself on his vast experience & knowledge as well as his attention to detail. Ray is on track to become a licensed architect as he only has the last oral exam to pass. He has Revit experience & is LEED certified. Ray's experience has included healthcare, higher Ed and K-12, Residential & Commercial projects. Ray received his BA in 1999 from University of Beijing China & then went on to receive his Masters of Architecture at University of Arizona in 2001. While still in college, Ray worked as an intern for an Architectural firm in Tucson, AZ where he did hand drafting, was involved in cad projects and also computer presentation. Since moving to San Diego to enjoy the beautiful weather, Ray has worked for 3 well know Architectural firms where he eventually excelled in his field & became Job Captain and now a part of our Team. We are very excited to have Ray on our Team & Ray speaks both Chinese & English.




Kevin L. Title 24 Energy Consultant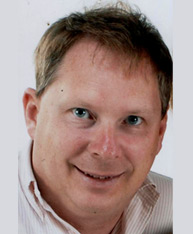 Kevin is the Director for all Title 24 & Energy Certifications that are performed here at the San Diego Design Group. Kevin's extensive knowledge, expertise & work ethic has added to the San Diego Design Groups success within the Energy consulting & Title 24 business. Since the late 1980's, Kevin has been performing Title 24 energy reports for both Residential & Commercial projects. Kevin is certified by the State of California as an Energy Plans Examiner for both Residential & Commercial. Additionally he is qualified to calculate REScheck and COMcheck Federal energy reports, which are mandated by many states nationwide. Kevin is extremely efficient at working under strict timelines for getting projects completed in a timely manner while under pressure.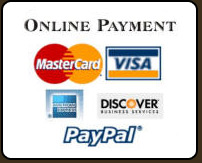 Testimonials
I am writing this letter as a matter of recommendation for the San Diego Design Group. SDDG worked closely with Sylvania Lighting Services on a recent design/build project for PG&E. They provided a variety of blueprints, Title 24 calculations, and building permit management for us under some heavy time constraints.
SDDG performed professionally and helped us meet the customer goals. In many cases they were given little to work with, and asked to develop complete plot plans and layouts without any existing drawings or materials to work from. They proved to be innovative and responsive. If your business has design needs we would not hesitate to recommend them.


Peter Alpert
Executive Major Account Representative
Sylvania Lighting Services

Mike & Ophelia F. San DiegoCA


Thank you San Diego Design Group for assisting us with our renovation project. Your preparation of construction plans and your facilitation of the permit process got our project off to a good start. With your assistance, that phase of the project was much easier and completed much sooner then we expected. We found your company and the subcontractors you referred to us easy to work with, and are pleased both with the quality of work done as well as the cost. Thanks again for your help.

San Diego Design Group,



I would like to thank you and your company for the work you did to make our family room addition become a reality. After giving you our ideas, desires and wants, your staff did an excellent job drawing up the blueprints needed for the building permit. I like the idea of your company doing all the leg work pulling all the permits necessary. It was money well spent. Iíve attached some pictures of our completed addition. All inspections were completed with no errors. Except for the foundation and texturing of the walls, all the work was done by my wife Charlene and me. We had a great time doing this project. Now weíll sit back and enjoy it. Should I decide to build again, Iíll give you a call. Thanks again to yourself and your staff.

Jeff & Charlene E.

San Diego, CA