Do you need a Health Department Permit in the San Diego area for a Restaurant, Night Club, Bar or Super market? We assist & help ALL Businesses with applying for & obtaining a Health Permit in the greater San Diego County area including;Alpine,Bonita,Bonsall,Chula Vista, Coronado,Del Mar, El Cajon, Encinitas,Escondido,Fallbrook,Imperial Beach,Jamul,Julian ,La Jolla,La Mesa, Lakeside,Mission Beach,Oceanside,Pacific Beach,Pine Valley,Poway, Ramona, Rancho Bernardo,Rancho Santa Fe,San Marcos,San Ysidro & Solana Beach.


NEED HELP WITH APPLYING FOR OR OBTAINING A HEALTH PERMIT IN THE GREATER SAN DIEGO AREA?
Do you own or plan on opening a Restaurant, Nightclub, Bar, Tanning Salon, Wellness Center, Coffee shop,Franchise, Supermarket or Grocery store? Or do you need to renovate any of the above?
ALL OF THESE TYPES OF BUSINESSES NEED A HEALTH PERMIT IN SAN DIEGO, BONSALL, CHULA VISTA,OCEANSIDE, PACIFIC BEACH, SAN MARCOS & SOLANA BEACH.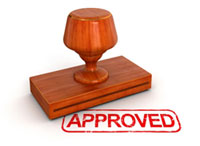 Health permits are required for any business that sells FOOD or BEVERAGES, even if they're pre-packaged. Before you can even get a regular building permit, a HEALTH PERMIT is first required in San Diego.
Depending on how complex or large the project is, this kind of permit needs plans that require different drawings and calculations than the normal building permit. Essentially, its permit that states your facility is SAFE TO THE PUBLIC according to the local jurisdiction.
What is usually required for a HEALTH PERMIT in san Diego?
Existing Site Plan: A basic layout of what's in your restaurant.
New Site Plan: A basic layout of what's new
ADA or Handicap Plan: American Disabilities Association, this plan shows that your facility is handicap accessible, from your entrances, to signs, restrooms, counters, etc. Your site must be accessible, not only for your customers, but any potential handicap employees you may hire.
Plumbing Plan: You will be required to have certain fixtures and drains for your facility and they need to be drained a certain way
Lighting Plan: Heath Depts require a certain kind of brightness in the facilities.
HVAC or Air conditioning Plan: Health Dept requires a certain exchange of Air. This is especially important in restaurants. This is even more important if you're cooking food.
There may be additional details required for each of the plans above. This aspect is dependent on what your local municipality needs.
It can be a complicated and arduous process. Especially now, with the extreme budget cuts in our state, City Staffs are short staffed and handling more projects with less people.
Let the San Diego Design Group help you through this process. We have qualified and experienced personnel who can execute all of the above, including the Health Department submittal, in an efficient manner.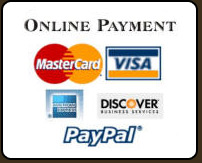 Testimonials
I am writing this letter as a matter of recommendation for the San Diego Design Group. SDDG worked closely with Sylvania Lighting Services on a recent design/build project for PG&E. They provided a variety of blueprints, Title 24 calculations, and building permit management for us under some heavy time constraints.
SDDG performed professionally and helped us meet the customer goals. In many cases they were given little to work with, and asked to develop complete plot plans and layouts without any existing drawings or materials to work from. They proved to be innovative and responsive. If your business has design needs we would not hesitate to recommend them.


Peter Alpert
Executive Major Account Representative
Sylvania Lighting Services

Mike & Ophelia F. San DiegoCA


Thank you San Diego Design Group for assisting us with our renovation project. Your preparation of construction plans and your facilitation of the permit process got our project off to a good start. With your assistance, that phase of the project was much easier and completed much sooner then we expected. We found your company and the subcontractors you referred to us easy to work with, and are pleased both with the quality of work done as well as the cost. Thanks again for your help.

San Diego Design Group,



I would like to thank you and your company for the work you did to make our family room addition become a reality. After giving you our ideas, desires and wants, your staff did an excellent job drawing up the blueprints needed for the building permit. I like the idea of your company doing all the leg work pulling all the permits necessary. It was money well spent. Iíve attached some pictures of our completed addition. All inspections were completed with no errors. Except for the foundation and texturing of the walls, all the work was done by my wife Charlene and me. We had a great time doing this project. Now weíll sit back and enjoy it. Should I decide to build again, Iíll give you a call. Thanks again to yourself and your staff.

Jeff & Charlene E.

San Diego, CA