NOW OFFERING DUE DILIGENCE ASSISTANCE AND USE PERMIT HELP FOR MEDICINAL MARIJUANA DISPENSARIES IN SAN DIEGO
PLEASE CALL RAMON @ (619) 684-3844 Ext 806 to find out how we can assist you.
Need a Conditional Use Permit in San Diego? Need Conditional Use Permit Assistance? San Diego Design Group offers complete CUP Consulting & Processing for all Conditional Use Permits. We offer assistance throughout the entire San Diego County & City for the following Businesses:


* Medical Marijuana Dispensaries
* Gas Stations
* Super Markets
* Mini Markets
* Church's
* Religious Organizations
* Meditation Centers
* Fitness Centers
* Convenience Stores
* Restaurants
* Cafe's
* Night Clubs
* Wine Bars
* Amplified live entertainment and dancing
* Cabaret
* Bars
* Car Dealership
* Medical Office
* Car Wash & Detailing Centers. Are you looking for help or assistance with obtaining a Conditional Use Permit in the San Diego area? We are San Diego Counties Premier CUP Consultants! We have professional Permit service agents who will assist you with coordinating all the Documents you will need & take care of going to the Building Department to walk your Plans through the Permit process! Looking to find a location for your new Medicinal Marijuana Dispensaries? We can assist you. Call (619) 684-3844
NEED PLANS FOR YOUR USE PERMIT? The San Diego Design Group can even draft a complete set of plans for you to apply for a Conditional use Permit. We can assist you through the entire process, from finding out exactly what will need to be done, to completing the Application, mailings, Presentations & Consulting!
NEED A CONDITIONAL USE PERMIT IN SAN DIEGO? DON'T STRUGGLE TRYING TO WEED YOUR WAY THROUGH THE EXTREMELY COMPLICATED & RIGOROUS DETAILS, GIVE US A CALL, WE CAN HELP YOU WITH ALL YOU CONDITIONAL USE PERMIT NEEDS!WE THE ENTIRE SAN DIEGO AREA.
Call (619) 684-3844 to speak to someone regarding Applying for a Conditional Use Permit (C.U.P) or Modification to an existing one.
We offer Permit Expediting for Conditional Use Permits, Rezoning & Variances assistance with our Professional Consultants to the following San Diego cities: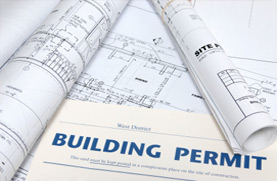 Alpine
Baja California
Bonita
Bonsall
Borrego Springs
Camp Pendleton
Cardiff by the Sea
Carlsbad
Chula Vista
Coronado
Del Mar
El Cajon
Encinitas
Escondido
Fallbrook
Imperial Beach
La Jolla
Oceanside
Pacific Beach
Pine Valley
We have the professional permit processing acquisition staff who will take your Plans to your local Building Department, fill out the Permit Application & walk it through the entire Permit process. The following is a list of items that our Permit processing agents & staff will assist you with. FEES for our Permit assistance & acquisition is listed on the bottom of this page.




Call (619) 684-3844 to speak to someone regarding "Conditional Use Permit Assistance" and submitting your plans for a Use Permit in the Greater San Diego area



EMAIL us for information on Permit Expediting services & Building Permit processing for your project
Project submittal review
SDDG will advise the client with minimum submittal requirements, gather project data from the building departments such as building codes, amendments, and other basic construction info that could be useful in preparing construction plans.
Permit application documents
SDDG will prepare and fill out the proper applications required for the submittal process. SDDG will also allocate the adequate documents and special inspection forms to disperse to the client or assigned contractor.
Expedite initial plan review process
SDDG will advise the client if the city in which the project is in has any expediting, third party, or overtime procedures in order to get the project permitted as quickly as possible. The client should also be aware that by having SDDG handle their project also attributes in expediting their permit. SDDG handles such a large number of building permits which provides building departments a constant, friendly and familiar face to deal with.
Building permit fees
SDDG is aware that building permit fees could often be highly unreasonable. You could be well assured that by having the SDDG team as your consultant, your permit fees could be reduced substantially. With savings that in some cases will cover, if not surpass our fees. EXAMPLE: Sometimes its alot cheaper to attach a Casita or Game room than having it detached. This could save you THOUSANDS of dollars. We might recommend you to change the name of a certain room to a different name ( Bedroom to bonus room)
Plan review status information
Keeping up with the status of a project is a main priority to the SDDG. Once the project is submitted into the governing agencies, we will supervise the permit process to insure the turn around time is adequately met. Any information that is derived about the project will be made accessible to the client. SDDG also keeps constant contact with the projects designer to facilitate the response to any comments or redlines in order to get the job permitted as quick and efficient as possible.
Permit issuance
Our permit expedter team will equip the: Homeowner, Developer, Contractor or project coordinators with any final information needed in order to pull the permit on a project that is ready to issue. SDDG will also provide further assistance in pulling the permit if requested by the client, and is always ready to handle any revisions or addendum's if need be.



Call (619) 684-3844 to speak to someone regarding Permit Expediting services & submitting your plans for a Commercial Building Permit



EMAIL us for information on use or Building Permit processing for your project

The San Diego Design Group Permit Expediting & Assistance Team is here to save you time & money!

Need to go to the School District- WE DO IT! Need to go to the Fire Department? WE DO THAT TOO!




PERMIT PROCESSING FEE INFORMATION
Residential New Home- From $275.00
Residential Additions- From $275.00
Residential Remodeling/Roofs, over the counter Permits- From $275.00
Commercial new building or project From $275.00- $3500.00
Commercial Tenant Improvement- From $275.00- $2500.00
You the client provide us with a letter stating that we are serving as your Agent as well as provide us with pre-signed checks made out to the Building Department & we will fill in the amount & provide you with receipts.


Our professional Use & Construction Permit processing team serves the following San Diego cities:
Alpine, Baja California, Bonita, Bonsall, Borrego Springs, Boulevard, Campo, Cardiff by the Sea, Carlsbad, Chula Vista, Coronado, Del Mar, Descanso, Dulzura, El Cajon, Encinitas, Escondido, Fallbrook, Imperial Beach, Jacumba, Jamul, Julian, La Jolla, La Mesa, Lakeside, Lemon Grove, Leucadia, Lincoln Acres, Mission Beach, Mount Laguna, National City, Oceanside, Pacific Beach, Pine Valley, Potrero, Poway, Rainbow, Ramona, Rancho Bernardo, Rancho Santa Fe, San Diego, San Luis Rey, San Marcos, San Onofre, San Ysidro, Santa Ysabel, Santee, Solana Beach, Spring Valley, Tecate, Valley Center, Vista, Warner Springs.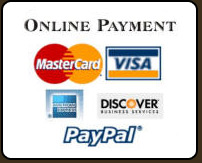 Testimonials
I am writing this letter as a matter of recommendation for the San Diego Design Group. SDDG worked closely with Sylvania Lighting Services on a recent design/build project for PG&E. They provided a variety of blueprints, Title 24 calculations, and building permit management for us under some heavy time constraints.
SDDG performed professionally and helped us meet the customer goals. In many cases they were given little to work with, and asked to develop complete plot plans and layouts without any existing drawings or materials to work from. They proved to be innovative and responsive. If your business has design needs we would not hesitate to recommend them.


Peter Alpert
Executive Major Account Representative
Sylvania Lighting Services

Mike & Ophelia F. San DiegoCA


Thank you San Diego Design Group for assisting us with our renovation project. Your preparation of construction plans and your facilitation of the permit process got our project off to a good start. With your assistance, that phase of the project was much easier and completed much sooner then we expected. We found your company and the subcontractors you referred to us easy to work with, and are pleased both with the quality of work done as well as the cost. Thanks again for your help.

San Diego Design Group,



I would like to thank you and your company for the work you did to make our family room addition become a reality. After giving you our ideas, desires and wants, your staff did an excellent job drawing up the blueprints needed for the building permit. I like the idea of your company doing all the leg work pulling all the permits necessary. It was money well spent. Iíve attached some pictures of our completed addition. All inspections were completed with no errors. Except for the foundation and texturing of the walls, all the work was done by my wife Charlene and me. We had a great time doing this project. Now weíll sit back and enjoy it. Should I decide to build again, Iíll give you a call. Thanks again to yourself and your staff.

Jeff & Charlene E.

San Diego, CA